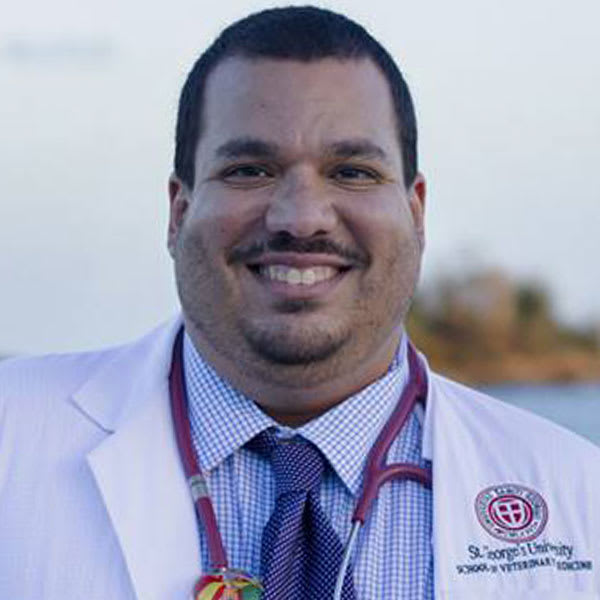 Dr. Andrés Pacheco
What is your role: Associate Veterinarian
What do you like about veterinary medicine? I love that I get the chance to make such a positive difference in the lives of not only the animals, but the owners as well. Being a veterinary doctor lets me act as the advocate for all kinds of fury creatures as well as being a voice for those who do not have one but desperately want to be heard. When a patient comes to Animal Care Extraordinaire, it becomes part of OUR family too. The feeling that we all have the same goal - the well being of your little loved one - is priceless. I look forward to loving every second as part of the Animal Care Extraordinaire family for this very reason.
What do you like to do in your spare time/for fun? In my spare time I like to go boating or be out in some form of water; the beach is my favorite! We recently moved from South Carolina to the state where I grew up, Florida. Being back close to the beach feels great! I also enjoy traveling near and far as often as I can. The world is a wonderful place to get to know, and it has so much to teach us.
My fiance (she's a vet too!) and I have a house full of animals, and can you believe it...we want more! We have a 5 year old husky mix, Obi, who loves everyone he meets. We have two wonderful black cats, Elvira and Jerome, the latter of which I have known since he was a day old. And last but not least, we have four guinea pigs: Cavyar, Escargot, Champagne, and Creme Brulee. We hope to add a human baby to the home; we plan on extending our family here in Florida, and calling Palm City our home for the foreseeable future.
I attended St. George's University in Grenada, West Indies and graduated from there in June 2018. The experience I had there was indescribably amazing. I did my clinical training at the University Of Florida. I love all aspects of veterinary medicine, but I do have special interests in cardiology and dentistry.